#1 privacy management software for healthcare organizations
Keep your privacy management
healthy
In the realm of GDPR, healthcare data stands as a unique category. This calls for special steps to protect personal health information and understand its meaning.
… that in the healthcare sector, there are strict guidelines for collecting, processing, and keeping personal data? If these GDPR guidelines aren't followed, it can lead to big fines, loss of trust from stakeholders, and damage to reputation.
Here's another fact: According to a 2022 IBM report, the cost of a data breach in healthcare has gone up by 42% since 2020. On average, such a breach now costs around €10 million.
If you work in healthcare, it's crucial to stick to the rules and always be ready to handle data breaches properly.
The preferred privacy management software
for
healthcare

organizations, according to...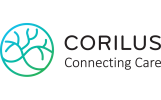 To fully comply with GDPR, you can follow some simple steps. RESPONSUM is there to assist you every step of the way. It automates tasks and makes managing privacy easy with its user-friendly all-in-one tool.
In other words, RESPONSUM simplifies crucial tasks for you. This includes maintaining Records of Processing Activities (RoPA), conducting Data Protection Impact Assessments (DPIA), enhancing employee awareness, and much more.
Also, if you require a Data Protection Officer (DPO) or the proper tools for Privacy Management, RESPONSUM provides both through Privacy-as-a-Service.
There is a remedy for back-breaking privacy management!
Fill in the form and find out how RESPONSUM can help you achieve compliance. We'll get back to you within a couple of days.
* RESPONSUM is committed to protecting and respecting your privacy. We will only use your personal information to administer your account and to provide the products and services you requested from us. From time to time, we would like to contact you about our products and services, as well as other content that may be of interest to you. If you consent to us contacting you for this purpose, please tick above to confirm we may contact you. You can unsubscribe from these communications at any time. For more information on how to unsubscribe, our privacy practices, and how we are committed to protecting and respecting your privacy, please review our Privacy Policy (www.responsum.eu/privacy-statement/). By clicking submit above, you consent to allow RESPONSUM to store and process the personal information submitted above to provide you the requested communication.