Control user consent and the use of cookies.
Meet GDPR requirements, without hurting the look and feel of your website. Present your website users with clear information on how their behaviour is to be tracked, and offer simple, intuitive controls for explicitly granting, and revoking consent.
Prevent cookies from being placed on a user's computer until they have given their explicit consent via an affirmative act.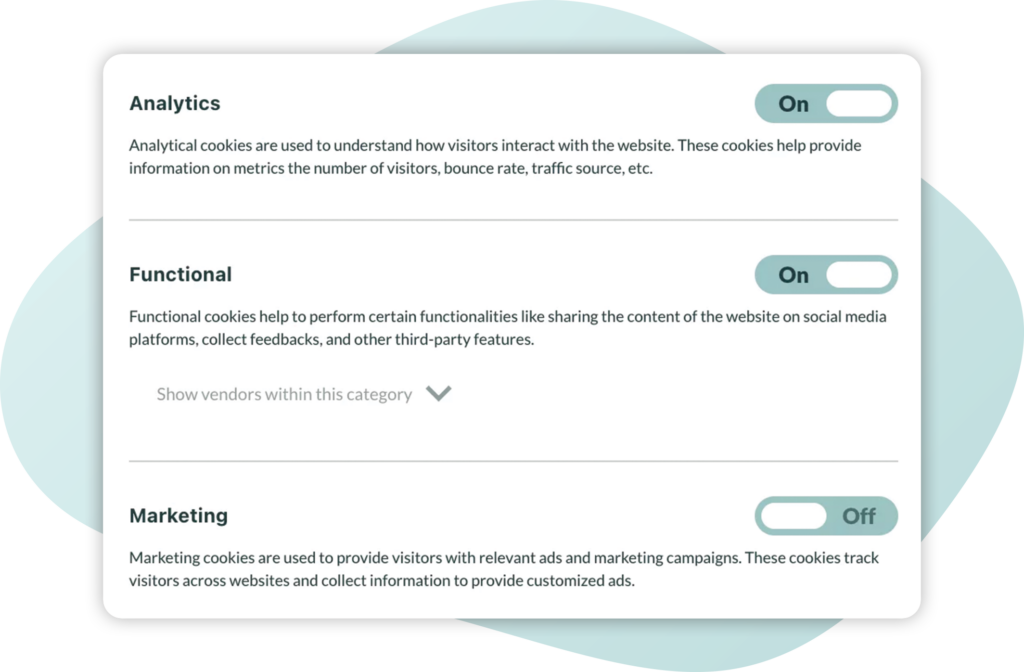 Keep your users informed about the types of cookies your site uses and be in line with GDPR requirements. You can customize your cookie categories and ensure your users can always make an informed decision.
Log and view consent records and maintain detailed receipts for visitors of your site. The user is identified by a unique, anonymous cookie set on their device. As the cookie does not contain any identifiable information at this point, its use is compliant with GDPR.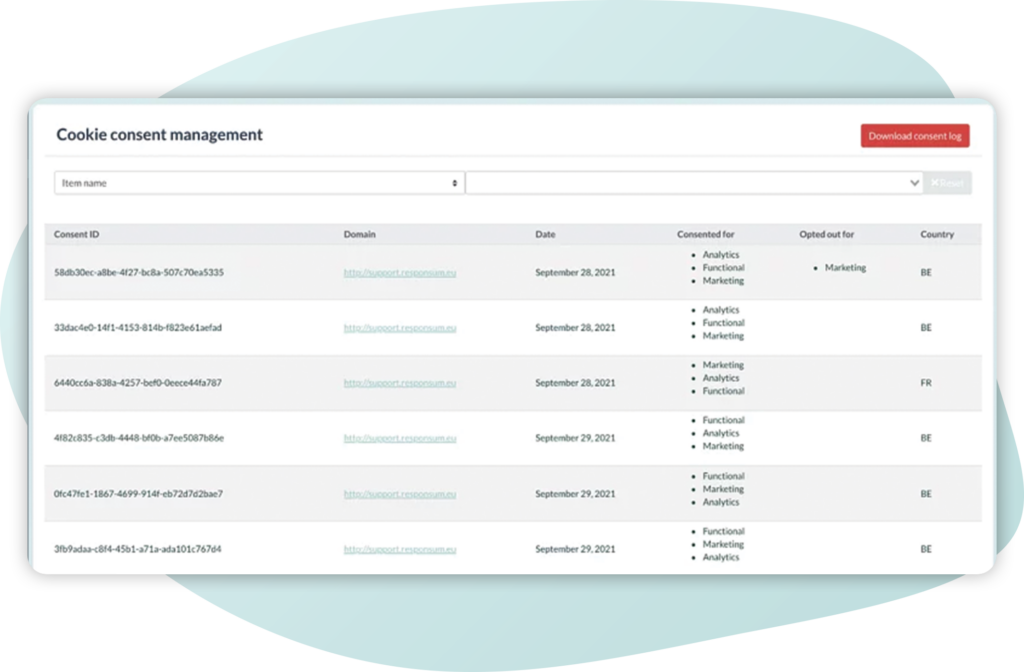 Interested in our cookie management solution?
Book a free demo with one of our consultants today. Don't worry, they won't bite.