Records of Processing Activities
Did you know that according to Article 30 of the General Data Protection Regulation (GDPR), controllers and processors have a responsibility to keep Records of Processing Activities (RoPA)? This means that they need to create a record that lists all the ways they handle personal data — from the tiniest details to the big picture.
What is a Record of Processing Activities (RoPA)?
The Record of Processing Activities (ROPA) is a document that organizations must maintain to show their compliance with the GDPR (Article 30). It includes information about personal data processing activities, legal bases, retention periods, and technical and organizational measures, and must be kept up-to-date. The ROPA should be available to Supervisory Authorities upon request.
Up-to-date records
Keeping up-to-date RoPAs can be challenging when processing activities are introduced or changed.
Identification
Identifying all processing activities in an organization can be difficult, especially if third-party service providers are involved.
Detailed RoPA
RoPAs must include all the required information, such as the purpose, the categories of personal data processed, etc.
Accessibility
If Supervisory Authorities request for the RoPA you must be able to provide them with a detailed document that is easy to access.
Simplify your RoPAs with RESPONSUM
With RESPONSUM you can simplify your RoPAs by following guided processes, automating repetitive tasks, and enabling cross-departmental collaboration.
Save time and increase efficiency
Upload your existing RoPAs and save time by getting started with RESPONSUM immediately. Centralize IM Systems, build a data dictionary, and easily maintain your RoPA. Automatically convert business processes into processing activities. Ask us to learn more about our process management module.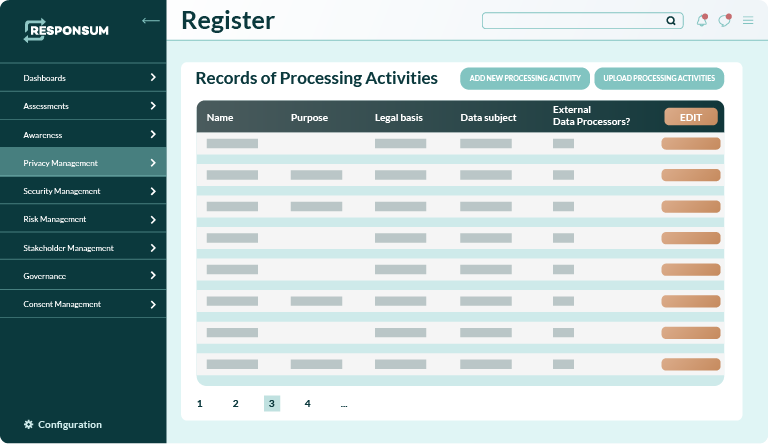 Link assessments and notices
Perform and centralize DPIAs, balancing tests, … and link to the Record of Processing Activities (RoPA). Link notices by selecting what notice is provided to the data subject in relation to a processing activity.
Enable and facilitate cross-departmental collaboration and get notified when business processes change over time. Make sure that all the relevant information is incorporated.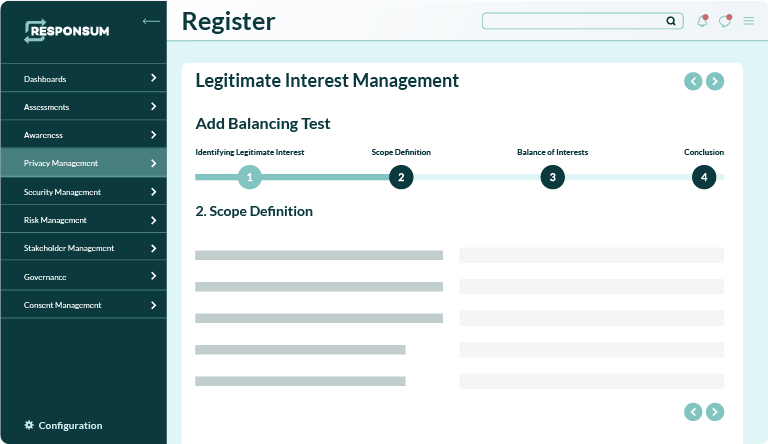 Complete Audit log and keep version history
Complete Audit log including date, time and changes made. Version history for each processing activity is stored within RESPONSUM to support DSAR and potential audit needs.
Backed by industry experts
We've got a squad of industry thought leaders to guide our future development plans, but let's be real: what matters most is what our customers want and how they feel.
That's why we've set up a customer advisory board to hear you out and shape our roadmap accordingly. We're all about striking a balance between making those quick operational wins and planning for the big picture. Together, we've got this!
Not just a tool, a solution
Trusted by industry leaders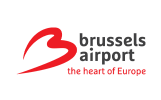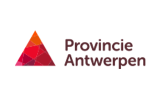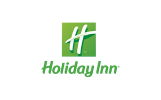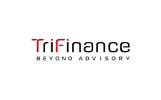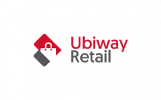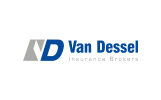 Automate your records of processing
Book a free demo with one of our experts today and take the first step to automate the Records of Processing Activities in your organization.