Ensure a smooth transition with the
Transition Pack
Experience a seamless migration from your current provider to RESPONSUM with the ultimate Transition Pack featuring dedicated support at every step of the way.
Get started today and enjoy a stress-free transition.
Easy and smooth transition

Dedicated one-to-one support​

What is the Transition Pack?
The Transition Pack is a plan that aims to facilitate the migration from your current provider to RESPONSUM. With the Transition Pack, we take over the implementation of our platform to your organization at a fixed price. Moreover, you enjoy unlimited, dedicated support throughout your journey with us, from the Discovery and Planning phase to the Adoption and beyond.
1. Discovery and Planning
Through a two-stage Discovery and Planning process we build a strong foundation for efficient implementation.
We analyze needs, plan the project timeline, and work closely with your team to meet your organization's goals.
In the second phase, our team works with yours to analyze and interpret the data, map it onto the RESPONSUM fields, and create a POC.
We'll conduct a workshop with your key stakeholders to gather information and make specifications. Once approved, we create a POC that accurately reflects your needs.
In the building phase, we migrate the data to RESPONSUM and conduct a workshop with end-users to define roles and responsibilities.
We collaborate with your organization using realistic test cases to ensure that RESPONSUM accurately reflects your specific requirements.
In the launch phase, we focus on the end-users of the RESPONSUM platform.
We communicate the platform's availability and provide them with the necessary access to start using it.
5. User adoption and support
In the final phase, we train end-users on RESPONSUM and provide after-implementation support with best practices and how-tos.
You'll have a dedicated Customer Success Manager and our focus will be on optimizing the platform's use.
Migrate to RESPONSUM stress-free at a
fixed price of €4.500*
*The price can change in case of specific requests or requirements. Don't hesitate to reach out to us to learn more.
Get a taste of the benefits with our detailed guide!
Looking to learn more about how we can bring RESPONSUM to your organization? Check out our detailed guide including all the information you need, to discover the many advantages of choosing the Transition Pack.
Backed by industry experts.
We've got a squad of industry thought leaders to guide our future development plans, but let's be real: what matters most is what our customers want and how they feel.
That's why we've set up a customer advisory board to hear you out and shape our roadmap accordingly. We're all about striking a balance between making those quick operational wins and planning for the big picture. Together, we've got this!
These organizations already joined us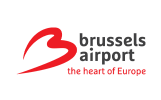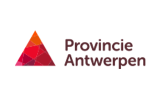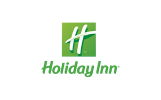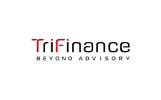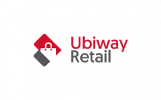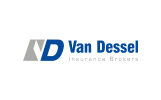 Become one of our success stories
Book a free demo with one of our experts today.
Don't worry, they won't bite.
* RESPONSUM is committed to protecting and respecting your privacy. We will only use your personal information to administer your account and to provide the products and services you requested from us. From time to time, we would like to contact you about our products and services, as well as other content that may be of interest to you. If you consent to us contacting you for this purpose, please tick above to confirm we may contact you. You can unsubscribe from these communications at any time. For more information on how to unsubscribe, our privacy practices, and how we are committed to protecting and respecting your privacy, please review our Privacy Policy (www.responsum.eu/privacy-statement/). By clicking submit above, you consent to allow RESPONSUM to store and process the personal information submitted above to provide you the requested communication.