Automate privacy management
Discover how RESPONSUM helps Governments automate privacy management and keep track of all the processed activities.
Privacy challenges in Governments
Digitalizing government services presents new challenges for handling data, complying with laws, and collaborating with departments, dealing with international IT vendors and other external stakeholders.
Needs for stricter data security and data privacy measures emerge, while individuals call for more control over their data.
Personal data is allowed to be processed to benefit public interest. However it's necessary to properly demonstrate and document why the data processing is lawful in each individual case.
Governments must abide by a multitude of legislations, several of which will interact with the GDPR. This often leads to complex situations where a high level of expertise is necessary.
Specific categories of data
Governments gather and handle from hundreds to sometimes millions of individuals' personal data, which may include sensitive data such as criminal records or financial information. This often requires additional precaution and carefully implemented processes.
Clarity and implementation of policies and processes lead to numerous improvements in the overall operational efficiency, including:

Security gaps
Identifying and addressing security gaps.
Mitigate risks
Early-stage risk mitigation.
Privacy by Design
Implementing privacy from a project's design phase

Incidents and breaches
Efficient management of incidents and breaches.

Collaboration
Promoting a culture of collaboration.
Documentation is important in privacy because it helps you as an organization keep track of your data processing activities and demonstrate compliance with privacy regulations.
It can be immensely important in the event of a data breach or privacy-related incidents and will provide a clear picture of what data is being processed and how it is being used.
To keep track of these processes and to ensure compliance, you need a tool to keep track of requirements and progress.
These organizations already joined us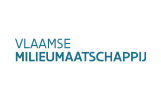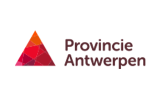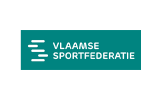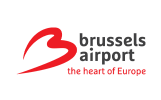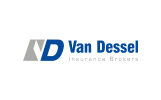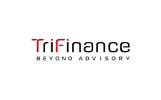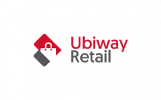 Fill in the form to book a free demo now. One of our privacy experts will reach out to you and discuss your specific needs.
* RESPONSUM is committed to protecting and respecting your privacy. We will only use your personal information to administer your account and to provide the products and services you requested from us. From time to time, we would like to contact you about our products and services, as well as other content that may be of interest to you. If you consent to us contacting you for this purpose, please tick above to confirm we may contact you. You can unsubscribe from these communications at any time. For more information on how to unsubscribe, our privacy practices, and how we are committed to protecting and respecting your privacy, please review our Privacy Policy (www.responsum.eu/privacy-statement/). By clicking submit above, you consent to allow RESPONSUM to store and process the personal information submitted above to provide you the requested communication.